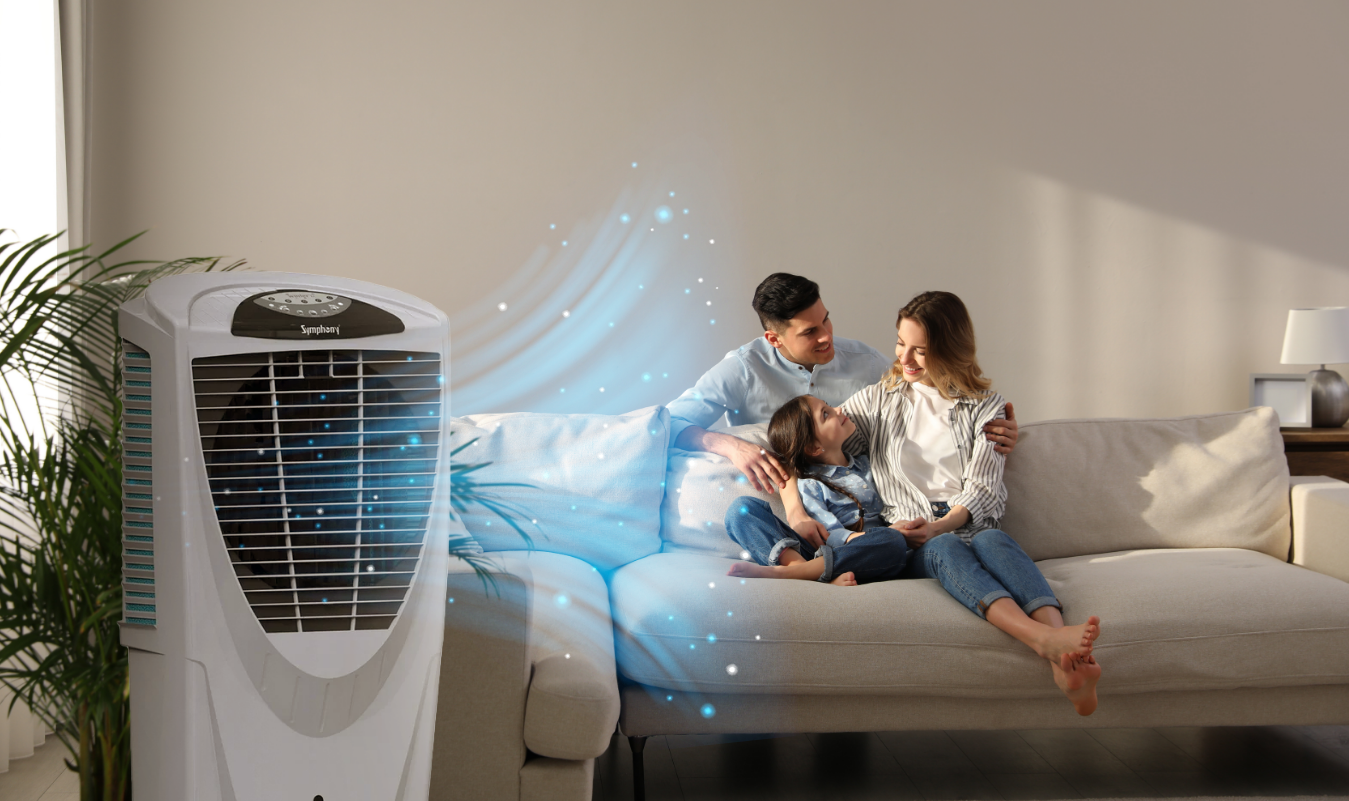 Welcome 2023 With These Smart & Sustainable Choices
As this year has just drawn to an end, we are waiting eagerly to welcome 2023 with open arms and positive affirmations. To say the least, the new season ahead should be inspiring, motivating, and impactful. Nowadays, it's about how you hold your ground and take the best course of action for your future to be sustainable.  
At Symphony, we strive to provide a delightful experience for our consumers with
products equipped with smart technology and greater shelf life. These would surely catch your attention as they are notably premium and packed with innovative features.
Surround-i Bladeless Tower Fan
It's worth the look! Designed to disseminate uninterrupted air throw with an air volume of up to 650 m3/hr, the next-gen tower fan impresses with its refreshing breeze and an effective dust filter which keeps intact the safety of everyone. 
In addition to these, it saves 50% on your energy bills as it surprisingly consumes very less energy. Also, you can easily navigate through the easy-to-operate functions with a modern touch-screen panel and full-touch remote.
Diet 50i Black Tower Air Cooler
It's always better to invest in an air cooler that's environmentally pleasing and loaded with i-Pure technology that with stand the bacteria against pollutants, germs, allergens, dust, and odour. A sleek and robust device, which gives an edge with its superior cooling and lets you, be in control with its user-friendly multi-functional remote. Moreover, it works fine with any inverter and doesn't hamper in regard to power fluctuations and outages.
Diet 3D 55+ smart Bluetooth Air Cooler
Smart device for the tech-savvy and the 'conscious consumer'. Here's what's
interesting; the tower air cooler comes with oscillating louvers which ensure a wide spectrum of airflow, absorb minimal power, and are inverter compatible. And the best part? It's equipped with Bluetooth that gives easy access for operation from any Android Smartphone. If you're on a quest to lower hazardous environmental impact, then this would serve as the ideal fit for your home, as it doesn't penetrate any harmful bacteria, microbes, and pollutants owing to its multi-stage air purification filters.
Winter 80XL i+ Powerful Desert Air Cooler
A powerhouse indeed! It's best to know about the key features of this product. Firstly, experience unmatched cooling with a whisper-quiet performance for uninterrupted sleep. Secondly, it lets you breathe better as its multi-tier air filtration process acts as a strong barrier against any harmful pollutants, allergens, and bacteria. This Symphony cooler works best in dry climates as it tends to cover a larger space with an effective cool breeze.
In today's times, it has become imperative for everyone to live a conscious life and feel relaxed within the ecosystem. And the most prominent thing you can contribute to this planet is to make a sustainable choice and make all the difference.
So what should one really look for in order to maintain a harmonious atmosphere in  their home? Smart and sustainable air coolers by Symphony definitely! These products outshine in terms of energy efficiency and lower power consumption while safeguarding health with their unrivalled air filtration technology.