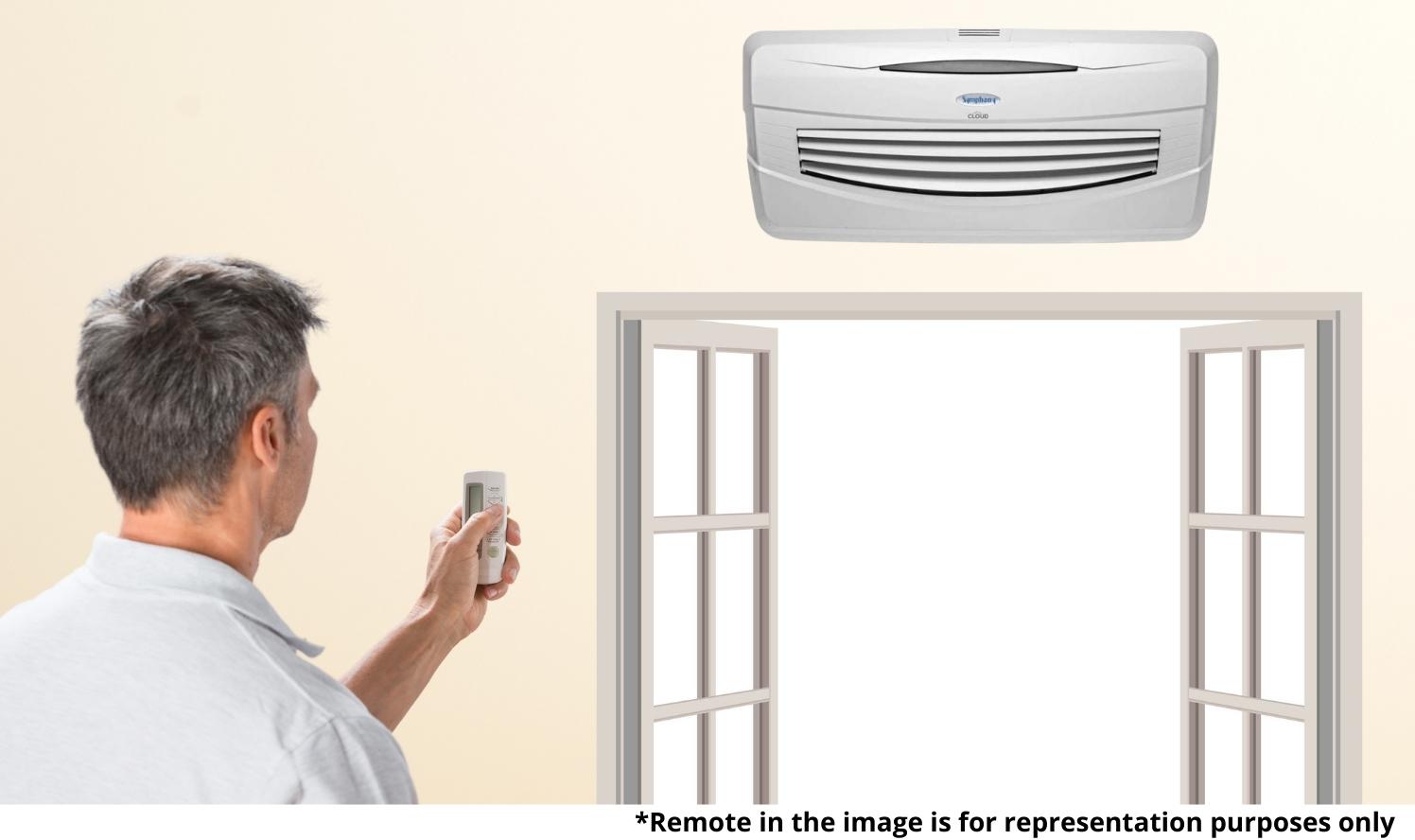 Top 5 Symphony Air Coolers With Remote That Are Below Rs 10,000
 Don't let prickly heat crush you as the dreaded summer has already begun. It's time to buy the best air cooler which you can operate with ease while sitting on your couch. Let's take a quick look at our top 5 picks for the best remote-controlled air coolers available in the market. 
These Personal air coolers deliver cool air, free of dust, bacteria, and odors, thanks to our i-pure technology. It runs on the innovative SMPS Technology, which keeps voltage fluctuations at bay. Equipped with 31 liters water tank, this personal cooler can easily cool an area of up to 185 sq ft. Moreover, it also has a stylish digital control panel that is easy to use, and you can also control your air cooler with smart remote control. Also, in comparison to the benefits, this personal cooler price is very reasonable, 
Equipped with three-sided Honeycomb Cooling Pads and a tank capacity of 30 liters, this air cooler gives a superb cooling effect. You can get the best cooling experience at home with these Tower Air Coolers because of advanced i-pure technology and multistage air purification. It has an automatic pop-up touch screen and a magnetic remote to give you a seamless experience. Symphony provides best tower coolers for effective cooling.
As the name suggests, Desert air coolers can quickly cool 325 sq. ft. of area. Desert Cooler has a larger tank capacity of 45 liters and a multi-functional remote. Furthermore, this desert air cooler with remote comes with auto louver movements and highly efficient aspen cooling pads that generate a super chilling effect in no time. With only 150 watts, desert air cooler is always saving you on power bills. 
This Tower-style air cooler houses super-efficient honeycomb cooling pads mounted on all four sides and is one of the best tower air coolers. This cooler comes with a water tank capacity of 35 liters and a power consumption of only 185 watts. The unit comes with long-range remote control, making it extremely easy to use. Moreover, it has a user-friendly design and can cool upto 195 sq. ft., making it the best tower cooler, and an ideal choice for large rooms.
The final name on the list is Cloud, Symphony's brand new wall-mounted air cooler. This innovative cooler can be controlled via an intelligent remote with a 10-hour timer. Cloud also features humidity control, empty tank alarm, and auto-clean function. It uses the same i-pure technology and houses super-efficient aspen cooling pads. And the best part is, it comes with a free installation offer.
We hope our recommendations have helped you in your buying decision. Happy Shopping!