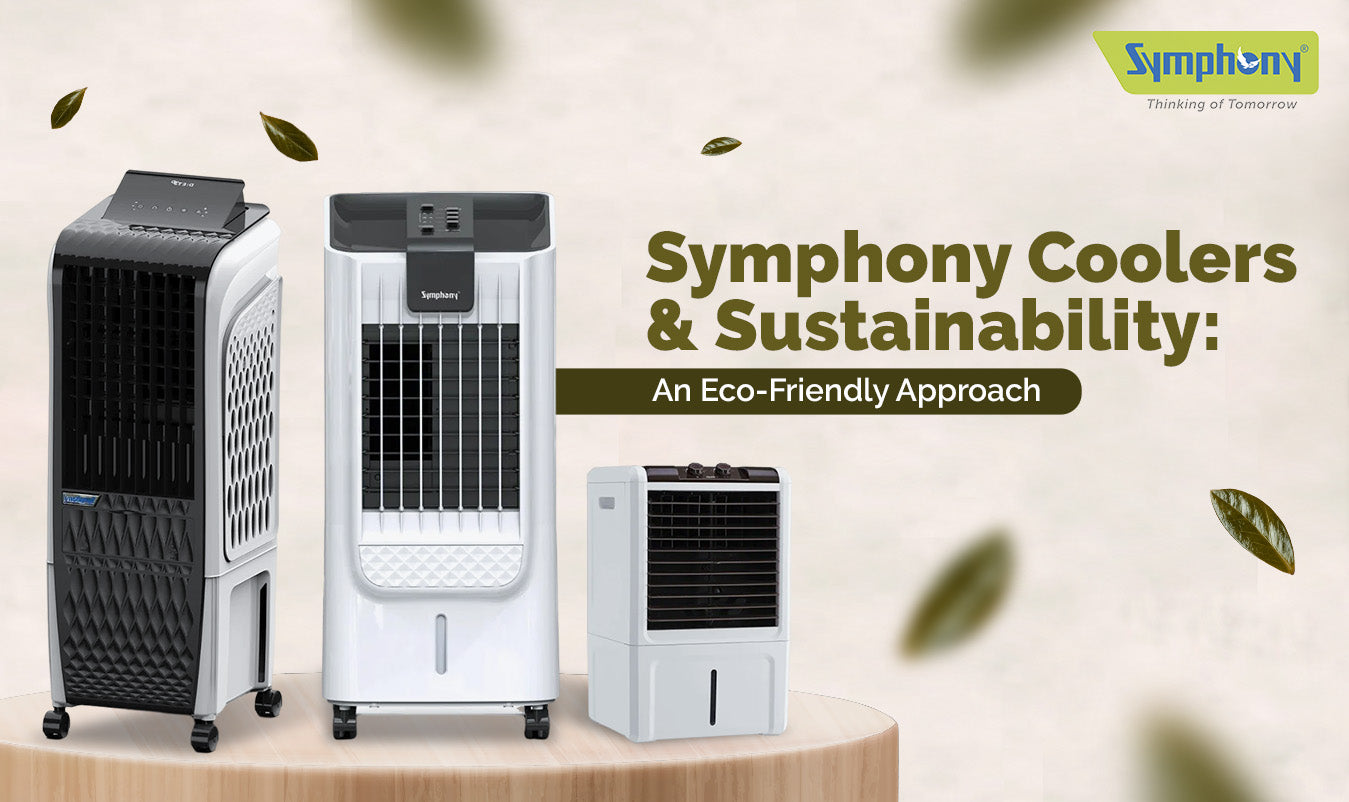 Symphony Coolers and Sustainability: An Eco-Friendly Approach
For decades, Symphony has been synonymous with 'cooling'. Established in 1988 in Gujarat, India, Symphony Limited disrupted an unorganized sector by introducing the golden standard of air cooling. Today, with its presence in over 60 countries, Symphony stands as the world's largest manufacturer of air coolers.
Being an industry pioneer, Symphony has continuously taken initiatives to combat climate change. Its research and development combined with cutting-edge engineering technology has led to market-leading products, known for design innovation, energy efficiency, and customer-centricity.
One of Symphony's stand-out contributions towards the environment is the "Kal Ki Soch" campaign, a collaboration with Vineet KKN 'Panchhi', advocating for sustainable living. But sustainability isn't just about campaigns; it's about real-world impact. With Symphony's urban landscape project, Symphony Forest Park was born. An expanse of 11,000 square meters transformed into a haven with over 250 plant species, 30,000 tree saplings, myriad bird species, and a rejuvenated lake.
Designing Coolers with Our Planet in Mind
Symphony's air coolers not only offer superior cooling but are also energy efficient. A testament to Symphony's commitment is the reduction of one's carbon footprint to the equivalent of planting about 14 trees annually when using their cooler. Moreover, being a carbon-negative company, Symphony has effectively reduced over 125 million tonnes of CO2 emissions. This immense feat equals the planting of 1.75 billion trees.
Choosing Symphony isn't just a decision for efficient cooling; it's a step towards a greener future.
Spotlight on Symphony's Latest Eco-Friendly Products
Symphony's commitment to energy conservation places it at the forefront of global environmental stewardship. Every new generation of Symphony air coolers reflects the brand's dedication to sustainability, ensuring that customers receive the best air coolers in India that also contribute positively to the planet.
The time to make an eco-friendly choice is now. Symphony coolers represent a perfect blend of comfort, efficiency, and sustainability. Check out the online cooler price, symphony cooler price, and make a difference in your home and the world with every air cooler purchase.
Choose Symphony Coolers and start today with a commitment to sustainability and a brighter future for all.