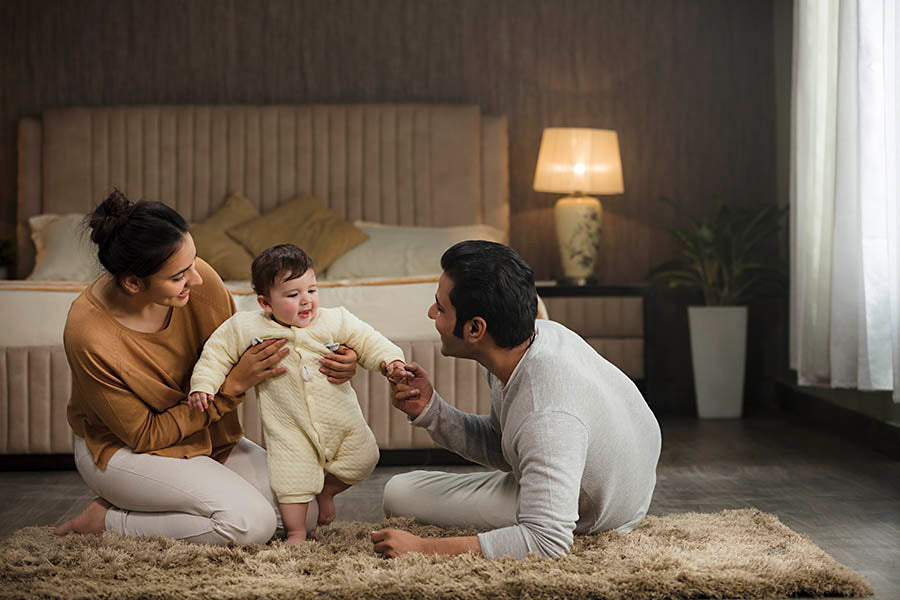 Five Useful Tips For Energy-Efficient Homes
Have you ever looked at your electricity bill and thought you'd rather have them send you a live wire instead? While there are some aspects of your energy consumption that you can't control, you can make your home energy-efficient. Not only that you can make it environment- friendly too.
Here are five useful tips to help you make your home energy-efficient.
Invest in energy saving technologies & gadgets
Technology has brought in a major shift in the way household equipment consume energy. Energy-efficient products like air coolers, solar heaters and LED lights are the smart choices of today. In comparison to traditional products, they consume a fraction of electricity, whilst delivering a better user experience. Admittedly, the initial investment on energy-efficient products is higher. But huge savings made over a period of time offset this.
Innovative thinking also helps to a take a leap. A 
cooler,
for example, can easily replace an air-conditioner (or complement one effectively). So, bedroom and other closed areas can be air-conditioned while open spaces like shaded garden areas or verandahs can easily be cooled with air coolers. After all, air coolers consume up to 10 time less energy than air conditioners.
Look out for gadgets with multiple-usage
Today, we have a flexibility to choose from an array of multi-purpose products and appliances. A mobile phone is a good example as it can also be used as a torch, a calculator as well as a camera. Multi-purpose gadgets not only ensure efficient use of space, but also drive cost and energy savings.
The flexibility and multiple benefits combined in one single product also help to save on space, which is a welcome bonus. Symphony air coolers, for example, have i-PURE and mosquito repellant technologies built into them. This makes the air cooler double up as an air-purifier as well as a mosquito repellant machine … all at the same time.
Always opt for branded and energy-star products
We often live with the misconception that branded goods are highly expensive in comparison to assembled or local products. In reality, it is quite the opposite. Branded products come with a minimum warranty as well as a service back-up guarantee. Easy maintenance, hassle-free experience and a promise of genuine spare parts make it a smarter decision to settle for branded and energy-star products.
Truth be told, there is little that local or assembled products take into account when it comes to meeting the energy-efficiency norms or quality standards.
Make your TV-time a chance to connect as a family
These days it is common to have more than one television set in every home. Keeping personal preferences aside, utilize the opportunities to get together in front of a telly and watch a cricket match or a movie.
This will help you save on using multiple lights, fans, or air coolers as an add-on perk to bonding time for the entire family!
Dispose old gadgets for latest, more energy-efficient products
Often, we act lazy and not replace old electric or other household equipment. However, it is best to replace these items after 3-5 years.
It's the best way to save on repeat breakdown repair costs and high-energy consumption.
Last but not the least, with newer technology and inventions, the aspiration and appetite for latest household equipment has gone up. Look-out for exchange offers every now and then to get an extra mileage on your spends. Not only can you enjoy the latest technological advancements at home, you can also save energy and contribute to making the planet more green and sustainable.
So, are you ready to get started on your smart and energy-efficient home journey?