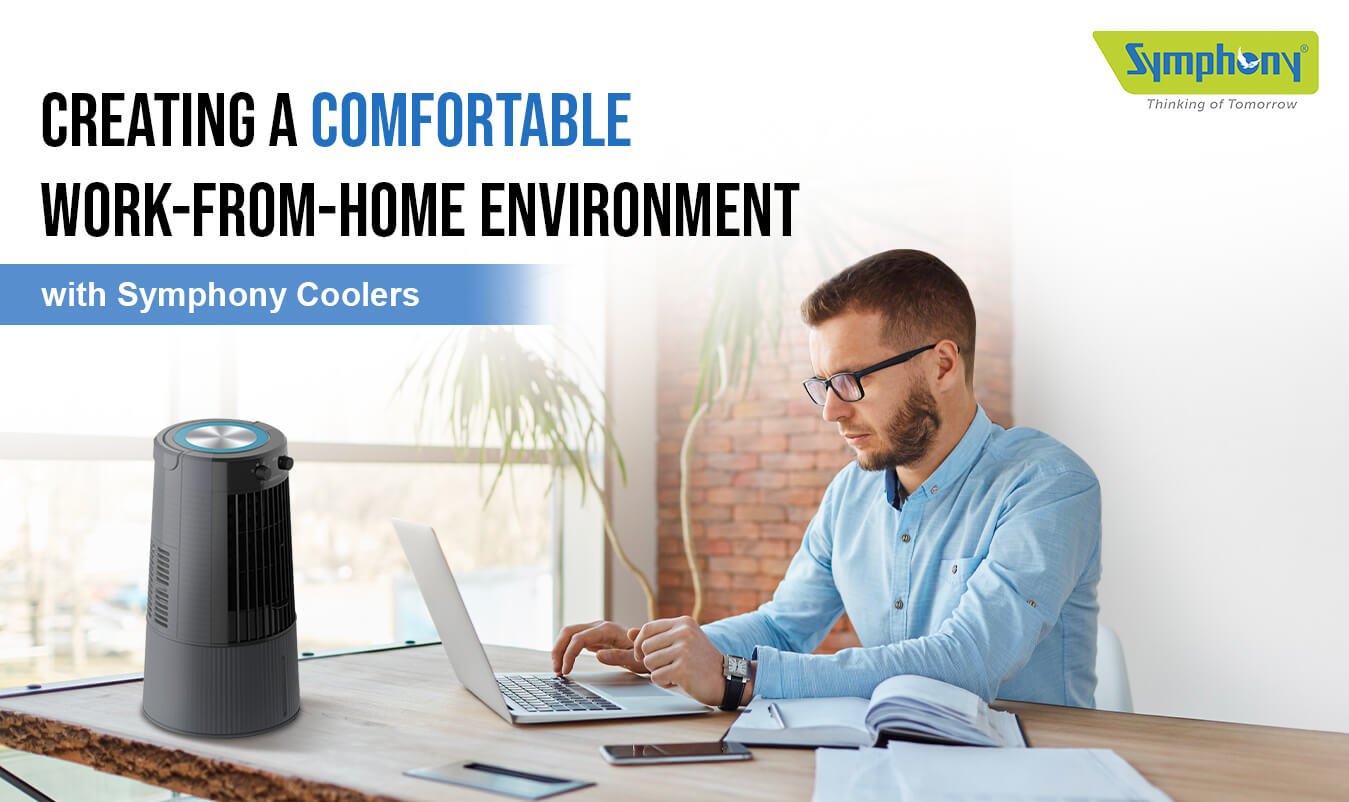 Creating a Comfortable Work-from-Home Environment with Symphony Coolers
The global pandemic has irrevocably changed our work culture, with the work-from-home model taking precedence. Achieving peak productivity levels from home mandates a comfortable and tranquil workspace. This is where Symphony air coolers come in, a pioneer in the field of air cooling in India, offering an assortment of efficient and quiet spot coolers ideal for your home office. These coolers deliver a refreshing, cool breeze, making them the best air coolers for home, without disturbing your concentration with unwanted noise.
Choosing the best air cooler for your home office involves ensuring it's quiet, energy-efficient, and capable of maintaining a pleasant environment for extended periods. Here are seven Symphony air coolers, considered among the best coolers in India, that are perfect for your workspace.
These Symphony coolers are built for effectiveness, portability, and energy efficiency, making them the best coolers in India for a work-from-home setting. The low noise operation ensures they won't disturb your work, while their inverter compatibility guarantees uninterrupted cooling during power cuts. Keep a door or window open for effective cooling and cross-ventilation.
Investing in a Symphony cooler for your home office means investing in comfort and productivity. With these coolers, you are guaranteed the perfect balance of quiet operation and efficient cooling, making your workspace a haven of tranquility. After all, Symphony is one of the best cooler brands in India.