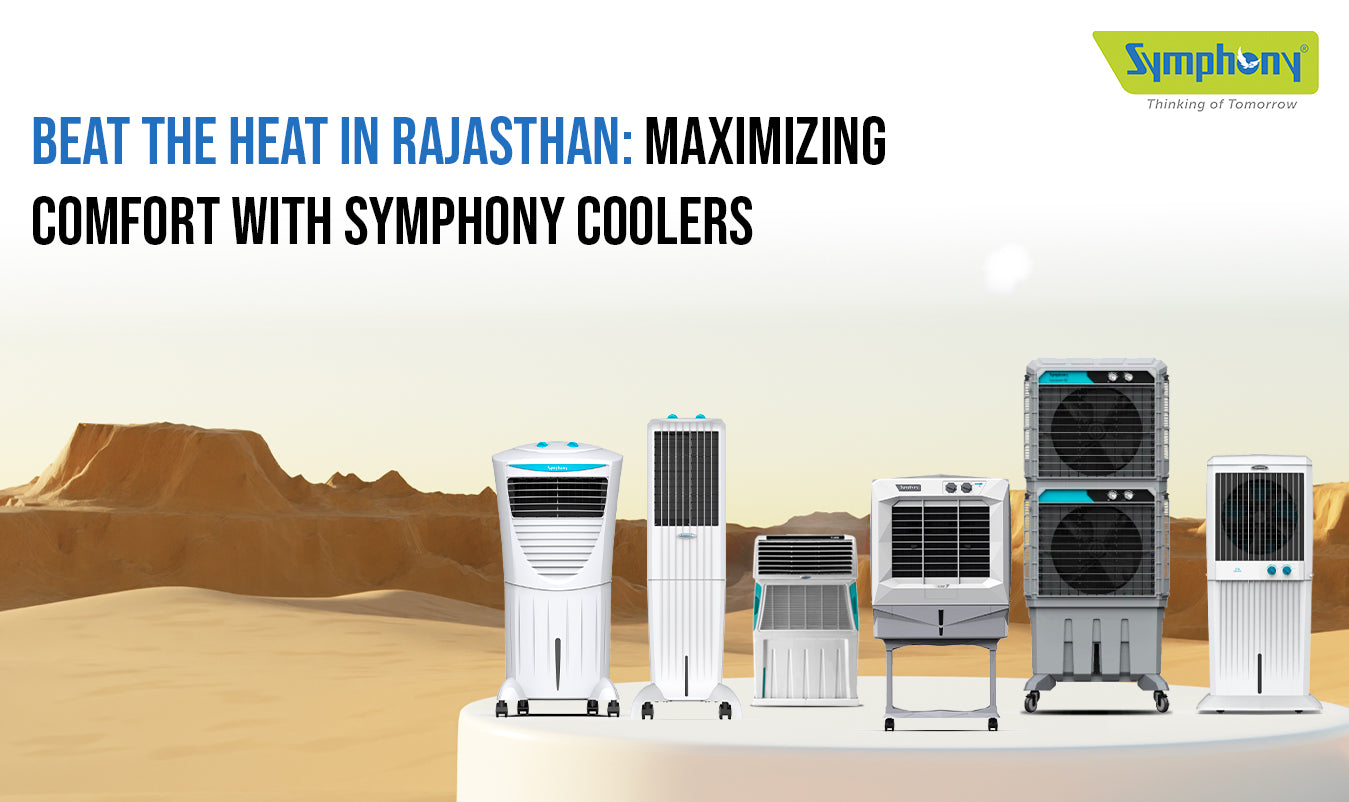 Beat the Heat in Rajasthan: Maximizing Comfort with Symphony Coolers
As the blazing sun scorches the vibrant landscape of Rajasthan, the search for an oasis of cool becomes inevitable. One of the most effective and energy-efficient ways to beat the heat is by investing in a high-quality air cooler. In India, Symphony air coolers have become a popular choice due to their innovative design, advanced cooling technology, and energy efficiency. 
These coolers serve not just as a tool to combat the heat, but as an investment towards a comfortable and sustainable lifestyle. Here's a look at how Symphony Coolers are helping the residents of Rajasthan turn the tables on the heat, offering a breeze of cool comfort.
Whether you are seeking a personal cooler or a desert cooler, Symphony's wide range of air coolers caters to every requirement, ensuring there's a perfect match for everyone.
This summer, take the heat head-on in Rajasthan with Symphony, arguably the
best cooler brand in India
. Don't just brave the heat, conquer it with Symphony. Order your Symphony cooler online today, and welcome a breeze of cool comfort in your home!