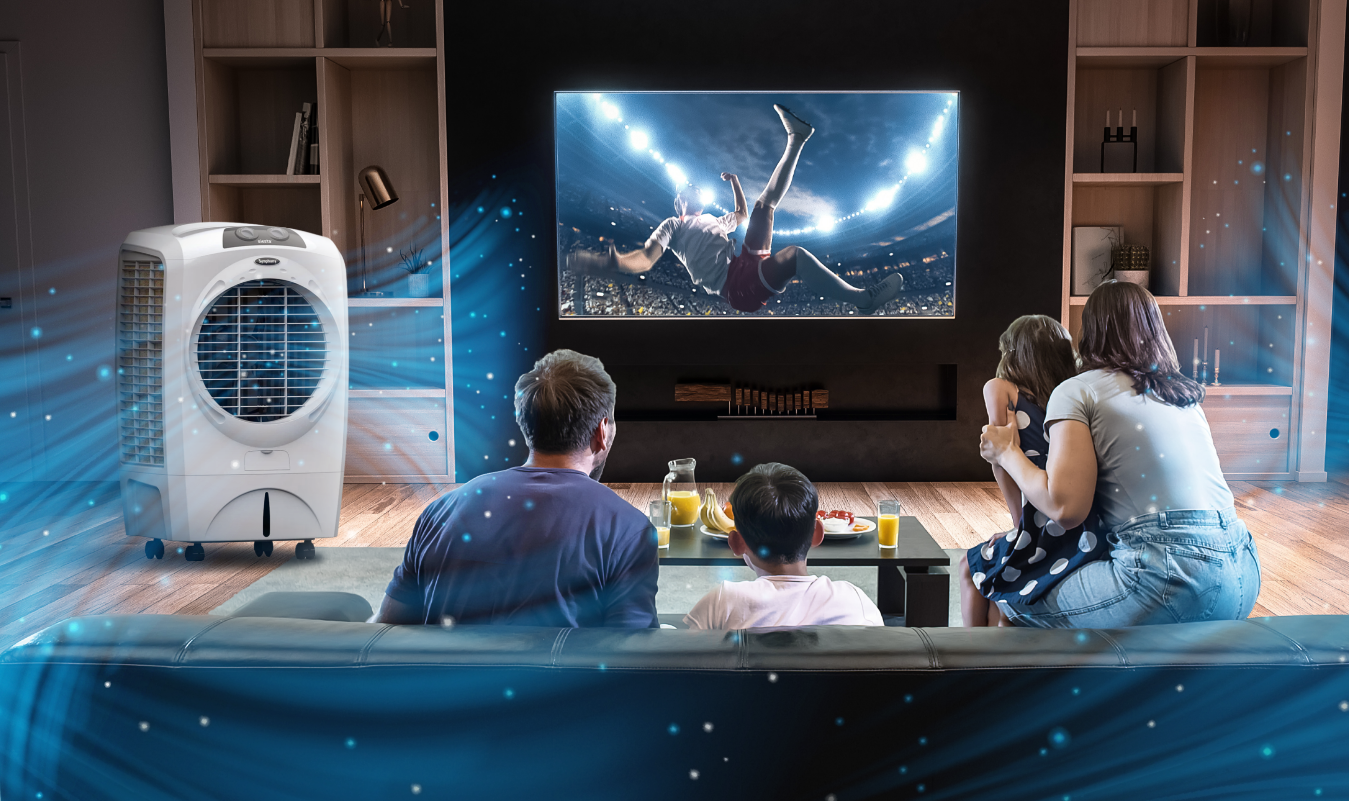 Symphony Cooler– The Game-Changer for Your Home
The one-of-a-kind range of air coolers from Symphony powered by innovative mechanisms, impressive design and sustainable to the core would surely steal your attention.
Whether you're looking to add a breath of fresh air to your functional space or want a chic addition to transforming your room, all your needs will be met here.
Limited Hero Edition - "With great power, comes great responsibility"… And it's time for you to be responsible and defeat the unbearable heat! With stylish design, futuristic features and superior performance beat the heat with Symphony x Marvel's limited range of air coolers!
Ample space, ample effect - When your living room is large enough, buy an air cooler that would be a perfect fit for your designated space.
That's where desert coolers come in! With large water tank capacities of 70L and 65L, respectively, the Sumo, and Jumbo air coolers are specially designed with cool flow dispenser (CFD) technology that provide an unmatched cooling effect for years. In addition to this, they have whisper-quiet performance which is key to restful comfort.
Connecting innovative technology – Symphony Tower coolers are made with a greater emphasis on easy accessibility and saving space, along with smart and sustainable elements.
The Diet 3D 55i+ is equipped with Bluetooth functionality, which can be easily operated from any android smartphone.